Fill out the form below to receive your FREE Small Business Survival eBook.
SBG has been helping small businesses grow since 1977. Not only do we provide complete accounting and tax planning, we also provide all the tools and consultation that helps business owners plan, execute and manage successful outcomes. Our staff is there to support the needs of every entrepreneur.
Tax Planning
Phases of Growth Analysis
Business Advisory Services
Entity Formation and Setup
Accounting & Bookkeeping Services
Monthly/Quarterly Bookkeeping
Financial Statements
Sales Tax Return Preparation & Filing
Tax Preparation: Individual, Corporate, Partnerships
Representation for IRS/State Audits
Research and Resolution of Federal and State Notices
Quarterly Payroll Tax Return Preparation
Annual Payroll Tax Return
Forms W-2/W-3 Preparation & Filing
Form 1099 and 1096 Processing
Certified QuickBooks ProAdvisor
Job Costing in QuickBooks
QuickBooks Setup
QuickBooks Support
1804 University Boulevard West
Jacksonville, FL 32217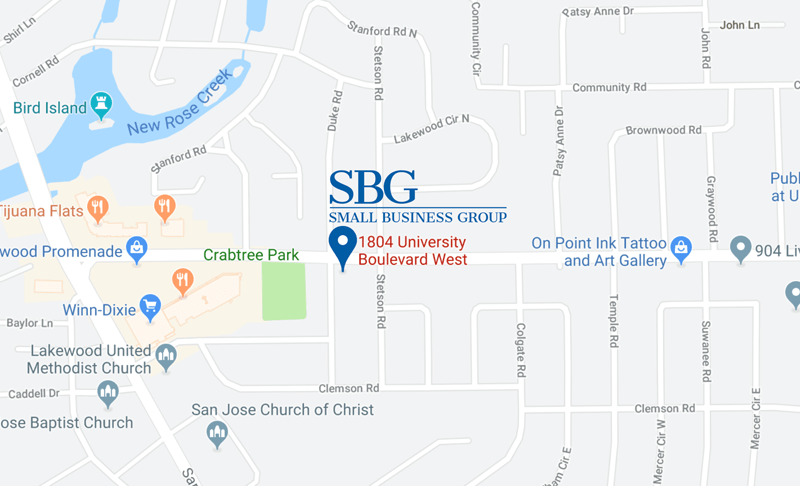 We are providing you access to the following forms for your convenience.
© 2019. Small Business Group - Small Business Consulting Jacksonville FL